IvedaPinpoint centrally manages Bluetooth IoT trackers and sensors and display them on a map for exact location. IoT trackers and sensors are small devices that can be placed on assets such as wheelchairs at hospitals, students at schools, workers at factories, patients at hospitals, and dementia patients at senior care facilities. These devices can track precise locations of assets or humans in real-time.
Dual RF (WiFi and Bluetooth) Base Station
Small & Compact single-chip omni-antenna WiFi/ Bluetooth sensor gateway
WiFi (2.4Ghz) for connection to the cloud w/ Over-The-Air (OTA) feature
Ultra-Low Power, ideal for powering through cascade PoE cable
Tracking accuracy: 3m to 5m depending on the deployment and environment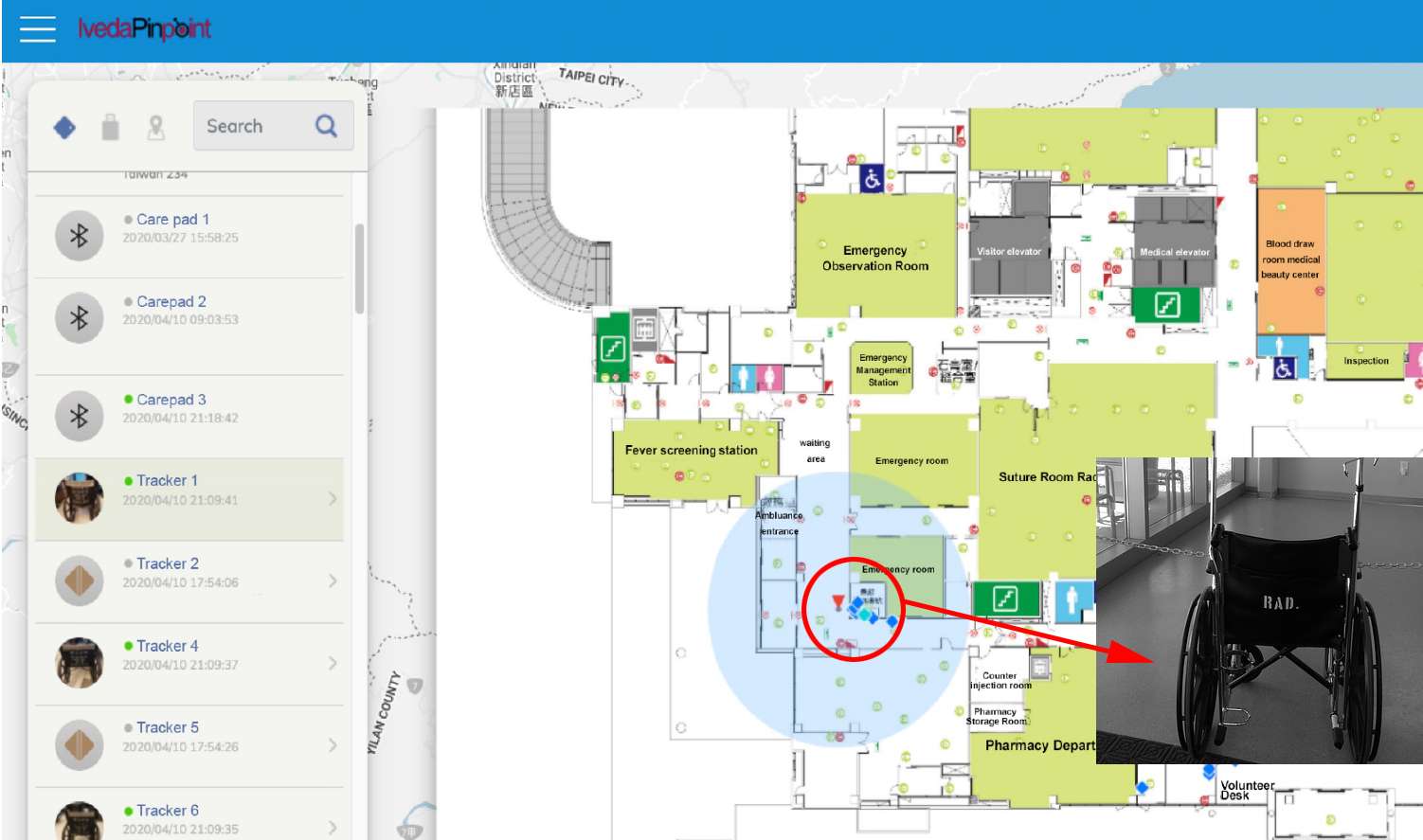 At hospitals, Iveda's TempPad sensors can be used to monitor patients' temperature. This eliminates nurse' visits to patients' rooms for taking their temperature at all hours of the day, reducing the number of times patients are disturbed for taking their vitals. This also allows caregivers more time to do other tasks to provide higher quality patient care.

The Temp Pad can monitor temperature of workers and an alert can be sent to appropriate individuals at the organization when a certain high temperature is detected. IvedaPinpoint will show the exact location of the worker and where that worker has been, which is important in contact tracing.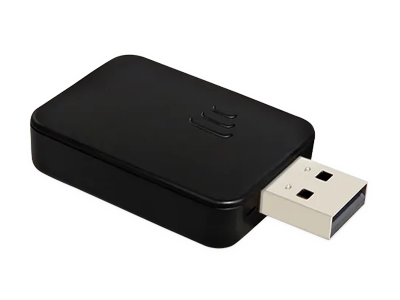 Dual RF (WiFi and Bluetooth) Base Station
Small & Compact single-chip omni-antenna WiFi/ Bluetooth sensor gateway
WiFi (2.4Ghz) for connection to the cloud w/ Over-The-Air (OTA) feature
Ultra-Low Power, ideal for powering through cascade PoE cable
Tracking accuracy: 3m to 5m depending on the deployment and environment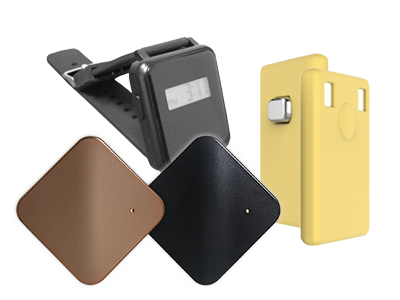 Bluetooth Trackers and Sensors
Type 1&2 Trackers: Battery up to 18 months
Type 2+ Trackers (industrial-grade) up to 5 years
Bluetooth 5.0 + Bluetooth Low Energy (BLE)
IP55
Type 1: 35mm (1.38") x 35mm (1.38") x 9mm (0.35"); 8 gram
Type 2: 55mm (2.16") x 55mm (2.16") x 3mm (0.12"); 12 gram
TempPad: 28mm (1.10") x 26mm (1.02") x 3.5mm (0.14")
iOS / Android Support
Compliance: FCC/NCC/JRF/CE/IC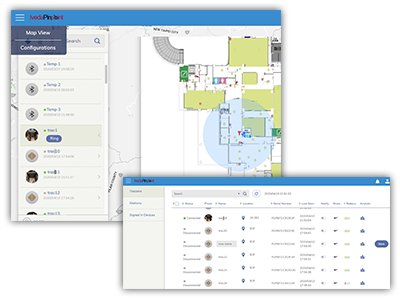 Based on AWS Cloud architecture
Plug-n-Play Application Environment
Very high flexibility, super scalable
No physical or virtual machines and no OS to install