Cerebro Smart IoT Platform
Cerebro is our cloud, AI-based central management platform of all our IoT sensors, trackers, cameras, and utilities. The platform is crucial in our smart city technology offering and completes our digital transformation solution.
Cerebro provides a convenient anywhere, anytime access and analysis of relevant information in a timely manner for managing an entire organization or city.
RTLS management
IoT sensors and trackers management
Video surveillance system
Smart power and water meters
Smart payment systems
Smart lighting control systems
Cerebro provides a Dashboard with a high-level overview of all system elements in configurable and individual layouts based on panes. The user-dependent layouts provide a quick summary of the system / operator performances and incident statistics. Dashboards are based on HTML5 / Javascript and run in web browser. The Dashboard is usually displayed on dedicated screen(s) on the command and control center video wall.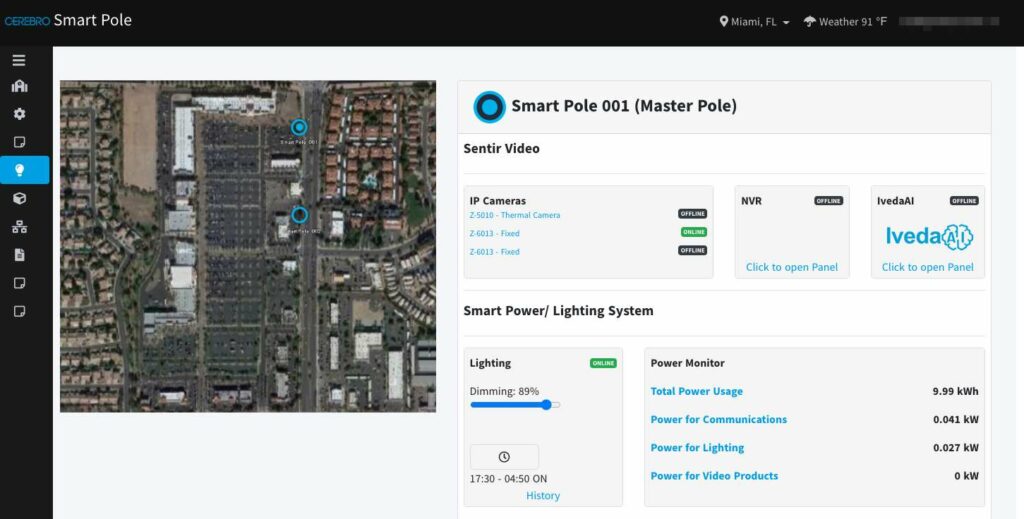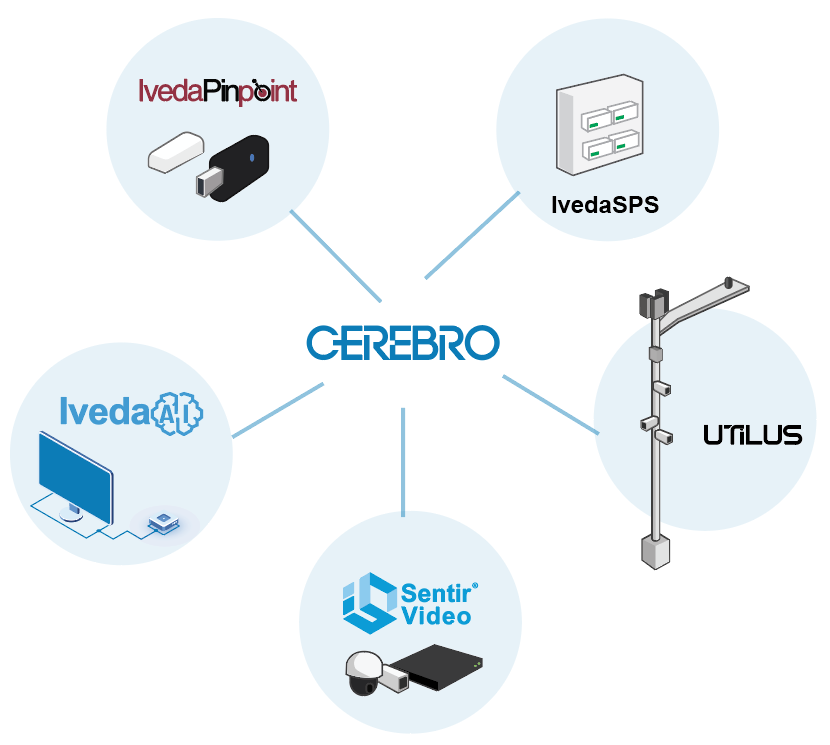 Iveda's Cerebro is a software platform that integrates a multitude of disparate systems for central access and management of applications, subsystems, and devices throughout an entire environment. Cerebro provides remote access to a Dashboard for a single user interface.
It provides the user a summary of integrated systems, statistics, performances, etc. Other publicly available data relevant to the user may be integrated into Cerebro such as local weather, and maps.
Cerebro links city systems and subsystems inseparably to each other. This integration and unification of all subsystems enables acquisition and analysis of all information on one central entity allowing comprehensive, effective and overall management and protection of a city.