Commercial-grade, AI-driven Ultraviolet Germicidal Irradiation (UVGI)
Common hygiene, social distancing and masking may not be enough to minimize the spread of viruses.  As such, we offer a sensible solution to potentially irradicate all kinds of bacteria and viruses, including COVID-19.  It can be equipped with 5G antennas, environmental sensors, cameras, etc. Until herd immunity through vaccination and previous infections is achieved, technologies like Iveda Smart UVC in mass deployments can make a significant difference in getting back to some semblance of normalcy, especially in the workplace. 
Iveda's solution adds UV lights to standard HVAC vents for quick, easy and inexpensive deployment to homes and commercial buildings. Leveraging existing air circulation system, Iveda Smart UVC vents will disinfect the air by irradiating UV light on the passing air. This eliminates manually disinfecting offices, meeting rooms and other workspaces. 
Why Iveda's Smart UVC?
There's nothing special about UVC lights. What makes Iveda's UVC solution smart and special is our integrated smart power management and sensors that efficiently and effectively operate the light source. Meaning, that UVC turns on only when there is airflow. Turning on the UVC when there is no air to clean is a waste of power.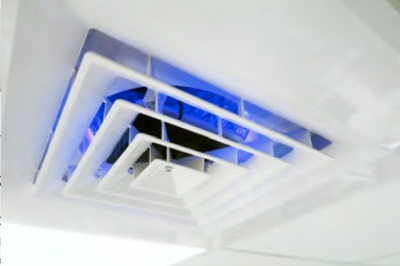 IvedaPinpoint, our sensor management platform, can locate on a floor map all the vents equipped with UVC to determine if there is human traffic or any traffic. For instance, you'd want to turn off the UVC when there are no people in the room or turn it on when a hospital bed is rolled in the room. Sensors identify the UVC within a floor plan for added intelligence to building operation.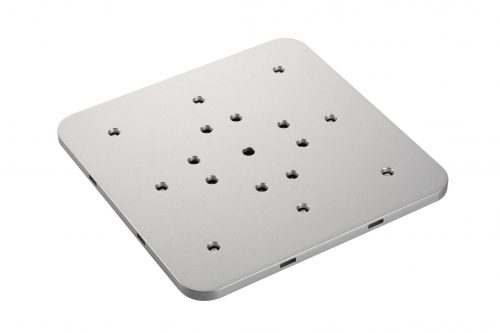 Lightweight and easy to install on the inside of various air outlets
UVA light triggers TiO2 to produce photocatalytic deodorization effect
UVC directly sterilizes the circulating air at the air outlet
High UV intensity >48400μW/cm2, antibacterial rate up to 99.9%
Lifetime > 20,000 hours
Covid-19 tests in P3 lab
SGS report for virus removal
Low Cost
Smart form factor
Low power consumption
Can be integrated with Smart Power and IvedaAI
Certified UL
Easy deployment
Can eliminate COVID-19 virus
Can eliminate other viruses and bacteria 
No chemicals are used, so there is no need to wipe off after use.